Titusville is Ready for Launch!
If you want to go to Mars, you'll need to make a detour through Titusville. That's no joke; many more significant moments in American history have happened in Titusville than many locals even realize.
From its humble beginnings as "Sand Point" to becoming the home of American space exploration, there has never been a dull moment in Titusville. 3, 2, 1, we have liftoff!
Named After a Game of Dominoes
What's in a name?
Colonel Henry Theodore Titus arrived in the small community of Sand Point in 1867. The former Confederate officer planned on building a town with land owned by his wife, Mary. They built the first hotel in the area, The Titus House, along with donating land for one courthouse and four churches.
Local legend goes that the town was almost incorporated under a different name. Colonel Titus challenged Captain Clark Rice to a game of dominoes, the winner getting to name the fledgling town after themselves. Well, we know how the story ends because Sand Point became officially known as Titusville in 1873.
Space City USA
Titusville's official motto is "Gateway to Nature and Space" and it's not hard to understand why. Also known by its nicknames the "Miracle City" and "Space City USA", Titusville saw an explosion of growth in the late 1950s, thanks in no small part to the Kennedy Space Center. Scientists, engineers and astronauts moved to the area to work for the aerospace industry and push the boundaries of technology.
While Kennedy Space Center is technically not in Titusville, it is located on nearby Merritt Island, Titusville is the "launching pad" to the launching pad. The most common way to reach Cape Canaveral is by crossing the A. Max Brewer Bridge, a $45 million bridge that connects the barrier island to downtown Titusville. Tourists planning to visit the Kennedy Space Center or watch a rocket launch typically stay in Titusville's historic downtown.
Historic Downtown Titusville
History comes alive in Titusville. Different businesses have called downtown Titusville home over the past century, each continuing the story of previous tenants to weave a fascinating tapestry of small-town life in Florida.
The undisputed highlight for many locals is Playalinda Brewing Company's Hardware Store on Washington Avenue. Housed in – what else – a 100-year-old hardware store, visitors can sample craft beers made on site alongside inventive bar food. The Hardware Store is far from the only historic building. The Titusville Playhouse is approaching its 60th season and celebrated by putting the final touches on their $1.7 million remodel. The building is another 100-plus-year-old structure that has been at times a saloon, a hotel and a rumored home to ghostly spirits.
One of the best ways to experience downtown Titusville is by bike. The town serves as a waypoint along the Coast to Coast trail and a nexus for the East Central Regional Rail Trail that runs all the way down to Edgewater.
Warbird Air Museum
Rockets aren't the only objects soaring through the air over Titusville. Flying enthusiasts will be thrilled to experience the Warbird Air Museum and explore their collection of airplanes from WWI, WWII, the Korean War, the Vietnam War, the Cold War and modern era.
Do you have your own plane?
Join the Warbird Air Museum for their monthly Fly-In/Drive-In Breakfast. Everyone is welcome to land their plane on the runway, taxi to the Vietnam Hangar and, for the price of just $12 per person, enjoy a chef-made breakfast followed by free admission to the museum. The local diner can't beat that!
Titusville Mint
Not far from the roaring flames of rocket launches, a hardy little plant named Titusville mint, scientific name: Dicerandra thinicola, valiantly fights against extinction. This tiny purple plant, also known as Titusville balm, is a subspecies of the mint family.
Titusville mint is also the only endemic plant species, meaning it is native to the area, found in Brevard County. Those looking to see this unique plant in its natural environment can visit the Dicerandra Scrub Sanctuary, a 44-acre preserve open to the public seven days a week.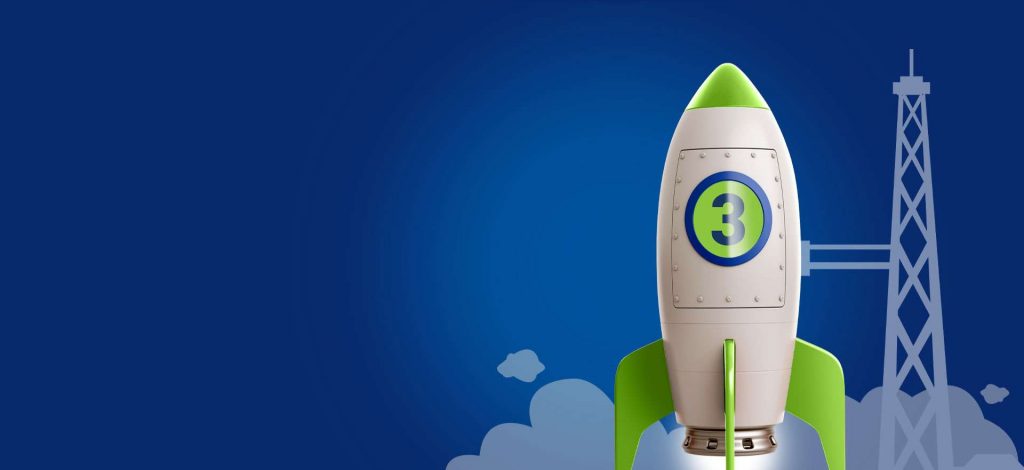 Wire 3 Lightning Fast Internet
Is slow internet keeping you from planning your Titusville experience? Can't reach any websites to find out what's going on in the area? Let us at Wire 3 provide you with the best speeds possible to make the most of your trip! Wire 3 provides four internet speeds to fit your budget and your data usage. Check our availability today!