Breaking Down The Pros and Cons of Every Streamer
Once, there was a promise. A promise that we, as a human race, could collectively leave the scourge of cable behind in the dust. There was a mystical company called Netflix that promised to revolutionize the way we watched television, the way we lived our lives. Unfortunately, instead of creating the perfect alternative to cable, streaming services have grown like the head of the Hydra, a new application appearing practically every month.
We have too many logins, too many individual monthly subscriptions. We need to simplify, but how do we know which streamers are worth keeping and which ones need to be kicked to the curb?
Amazon Prime
Jeff Bezos was lying in wait to spring the Amazon Prime streaming service upon the unsuspecting masses. The Seattle-based tech company began with a series of Academy Award plays, netting themselves two Oscars for Manchester by the Sea in 2017. Since then, Amazon Originals have had an insane amount of high-profile misses (Citadel, The Consultant, Carnival Row, The Rings of Power—yeah, we said it) compared to their hits (The Boys, The Marvelous Mrs. Maisel, and…actually, just those two).
Fortunately for Amazon, they have the largest library of rentable titles and are able to drop a handful of films and television series onto their streaming side from time to time.
The biggest disappointment for fans of Prime Video is the price. Not only is it one of the steeper services per month, but subscribers will have to cough up an extra three dollars each month to avoid ads starting in January 2024. The one saving grace is Prime Video is included with Amazon Prime membership (a.k.a. free shipping), but we're not counting that since this is strictly about streaming services
Content: 2 / 5
Price: 2 / 5 ($14.99 (+$2.99 for No Ads) per month)
Total: 4 / 10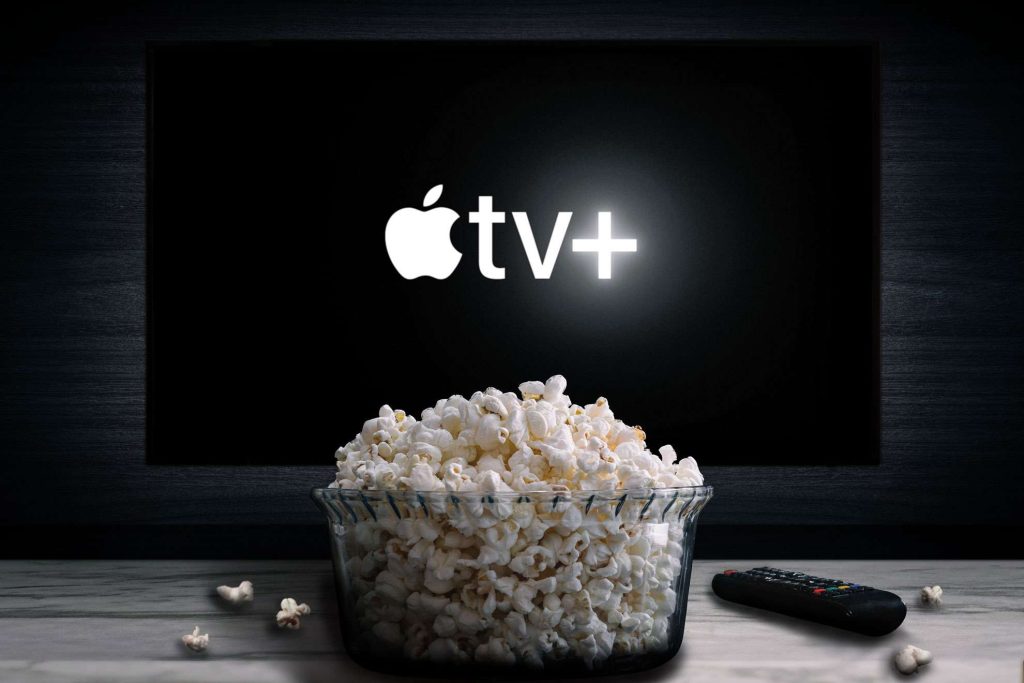 Apple TV+
Apple is a company known for the quality of its products. Always stylish and (almost always) expensive, this is one company that has found its way into the pockets of nearly everyone around the world.
The theory of quality over quantity is rampant here, racking up a handful of Oscar nominations (including a Best Picture win for CODA) and Emmy nominations (including an Outstanding Comedy Series win for Ted Lasso). If you watched a program on Apple TV+ every night, you'd probably make it to the end of everything before New Year's. Normally, that's something we'd ding them for, but you won't find yourself a victim of endless scroll a la Netflix—just press play and chances are you'll be treated to a well-made, enjoyable experience. Plus, the lower price point is a refreshing surprise.
Content: 4 / 5
Price: 3 / 5 ($6.99 per month)
Total: 7 / 10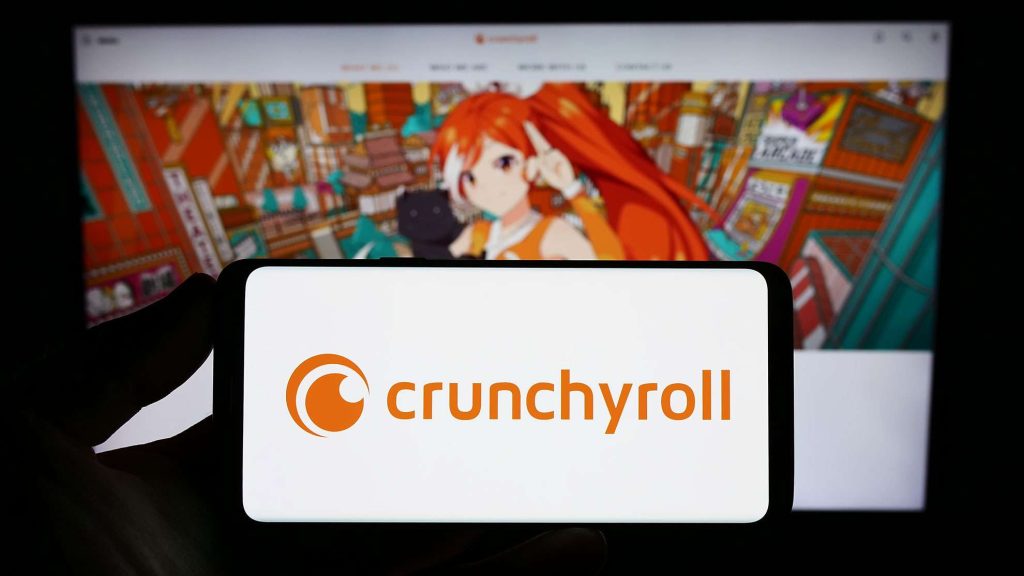 Crunchyroll
Look, you've either heard of Crunchyroll or you haven't, and if you haven't, you probably won't care. Crunchyroll is the home for anime on the internet. That's it. That's all they have. No comedies, no game shows, no reality programs, no sports—just anime. But here's the thing: it's awesome.
If you're an anime fan, Crunchyroll is an absolute must. We almost included this streamer as an Honorable Mention, but feel that this niche product is worth its own highlight.
Content: 4 / 5
Price: 2 / 5 ($7.99 per month)
Total: 6 / 10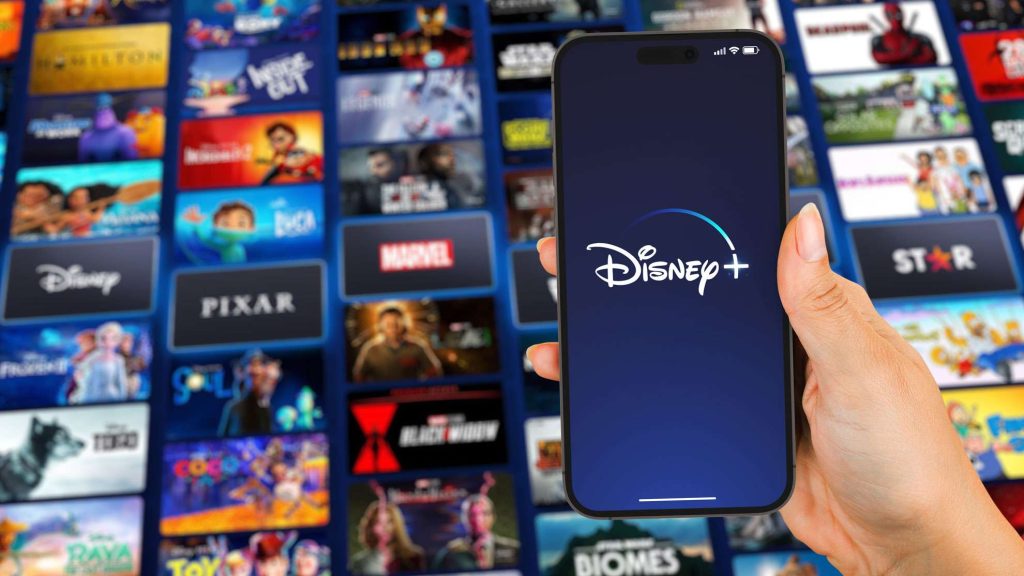 Disney+
As soon as Netflix launched, Hollywood insiders were watching Disney to see what their move would be. The House of Mouse teamed up with Netflix for a time while Bob Iger systematically gobbled up the biggest intellectual property he could find in order to augment Disney's (already impressive) back catalog. With the triumphant fanfare of the first-ever live-action Star Wars show (The Mandalorian), Disney+ burst onto the scene with a bang in 2019. That bang was short-lived as a combination of a global pandemic and dual creative strikes has hamstrung the initial lofty expectations for the platform.
That being said, Disney has slowly been trickling out their vintage cartoons to their signature streaming service, in addition to new blockbuster animated features (Frozen 2, Encanto), shows from Lucasfilm (Andor, Ahsoka), and Marvel (Loki, Ms. Marvel) and, oh, a little known show called The Simpsons.
With the ability to pair Disney+ with Hulu—there are rumors the two streaming services will merge in 2024—this is one of our favorite streamers.
Content: 3 / 5
Price: 5 / 5 ($7.99 ($10.99 No Ads) ($9.99 / $19.99 with Hulu) per month)
Total: 8 / 10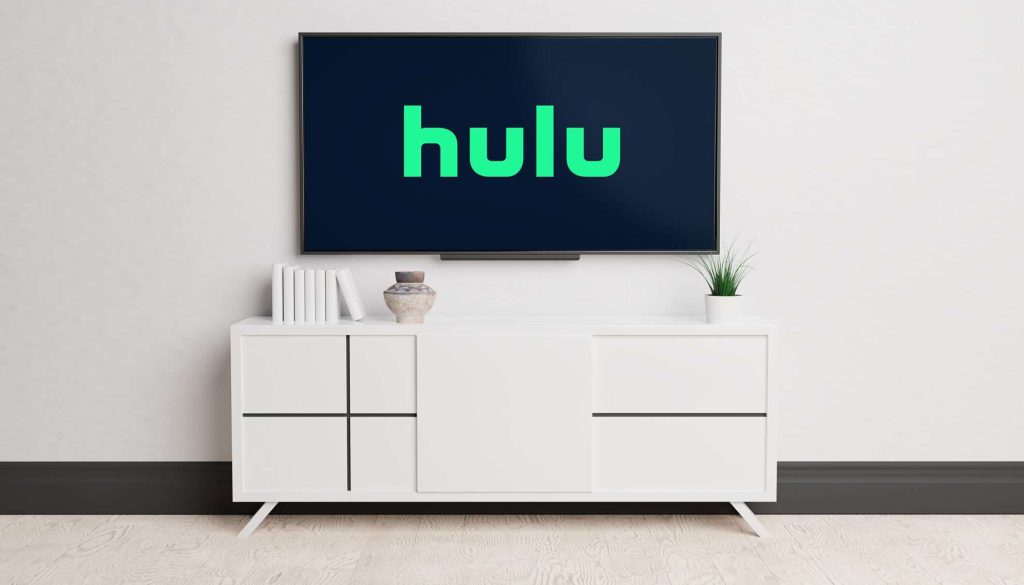 Hulu
Here we are, our top streaming service. One of the OGs from way back when, Hulu had a headstart as a co-owned entity between Disney, Fox, and NBC. What that meant for all of us is that there were a ton of different, really well-made shows all in the same place. That continues to today with the additional bonus of Live TV if you're willing to shell out a few (okay, a lot) more bucks each month.
We've already talked about the synergy with Disney+, so we'll also mention how you can pair Hulu with ESPN+ for even more sports content. You'll find buzzworthy shows like Only Murders in the Building and Welcome to Wrexham on top of must-see films like No One Will Save You and Nomadland.
Cord cutters rejoice, Hulu is the closest you can come to traditional cable without breaking the bank and the bonus of streaming originals.
Content: 5 / 5
Price: 5 / 5 ($7.99 ($14.99 No Ads) ($82.99 with Live TV) per month)
Total: 10 / 10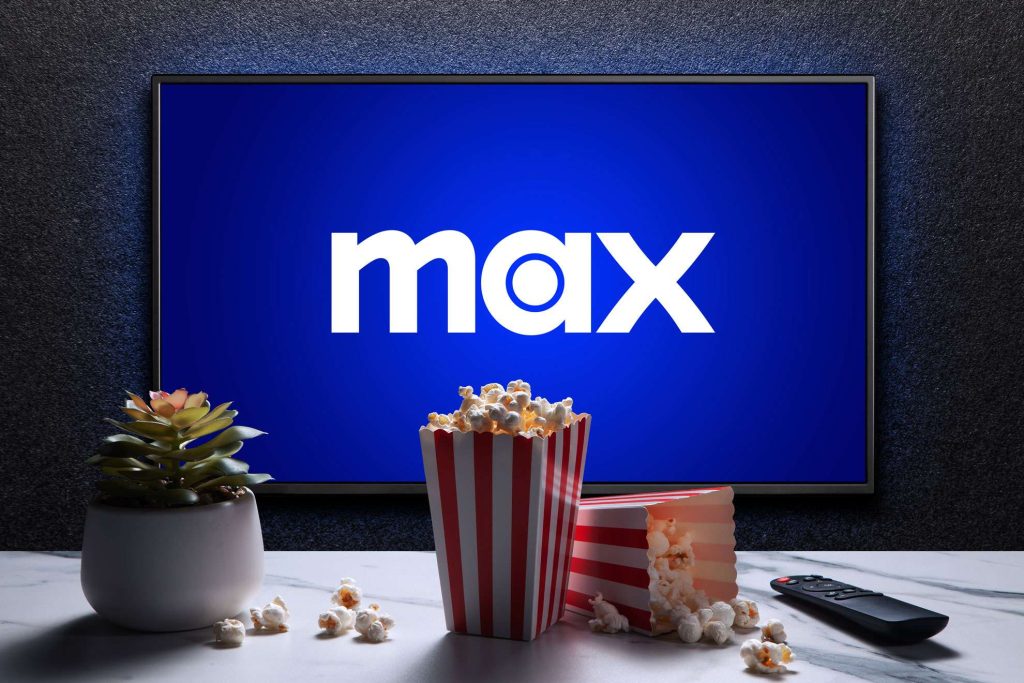 Max
There are few brands in entertainment as strong as HBO. The Sopranos, Game of Thrones, Euphoria, Succession, the list goes on and on. The name HBO is synonymous with quality. Which made it all the more confusing when Discovery purchased Warner Bros. and renamed the titular streaming service: Max.
Nevertheless, Max brings you some of the best entertainment on the internet. Fire up this app and you'll find classics from the Warner Bros.' archive (Singin' in the Rain, 2001: A Space Odyssey), those beloved HBO comedies and dramas, and some halfway decent shows from Discovery (Fixer Upper), and Food Network (Diners, Drive-Ins, and Dives). While the price is on the higher side, at least for the no-ads tier, you will get your money's worth.
Content: 4 / 5
Price: 3 / 5 ($9.99 ($15.99 No Ads) per month)
Total: 7 / 10
Netflix
The O.G.
Netflix, for better or for worse, is the reason we're in this mess. This upstart tech company—they have always insisted they are a tech company, not an entertainment company—has brought some incredible programs to the canon. Where would we be without Stranger Things, Orange is the New Black, The Crown, Black Mirror, Bridgerton, or (cough) House of Cards?
Nowhere! That's where!
Netflix invented binging, so let's give credit where credit's due. Unfortunately, there's a lot of muck to wade through, but if you can defeat the algorithm to find the premier programs on the platform (don't sleep on Oscar-bait All Quiet on the Western Front, Roma, and Marriage Story amongst others) you will be handsomely rewarded.
While the price is steadily increasing, all the way up to $15.49 for no ads from the original $8 plan, you really can't cut the cord without Netflix. Well, you can, but plan on being kept out of every water cooler conversation from here to eternity. Not to mention, the highly guarded video algorithm provides one of the smoothest viewing experiences on the internet.
Content: 4 / 5
Price: 3 / 5 ($6.99 ($15.49 No Ads) per month)
Total: 7 / 10
Paramount+
Legacy studios need to find a way into the streaming game or risk extinction. That's basically the only reason Paramount+ exists, which is honestly really annoying for everyone. If you're not familiar with Paramount Pictures, just picture that mountain at the beginning of everything from Ferris Bueller's Day Off to The Godfather to Mission: Impossible. Paramount's content also includes CBS and Comedy Central so, yeah, it's a lot of stuff.
The place for all of that stuff is on Paramount+, which will only set you back six bucks a month. This isn't the worst thing in the world, but come on. This is just one more password that you have to remember and, frankly, we have enough on our plate already.
The one saving grace for Paramount+, in our humble opinion, is the inclusion of Ghosts, the most charming network sitcom of the past decade that doesn't take place in Philadelphia (Abbott Elementary fans will find the best network sitcom of the past decade over on Hulu).
Content: 3 / 5
Price: 3 / 5 ($5.99 ($11.99 with Showtime) per month)
Total: 6 / 10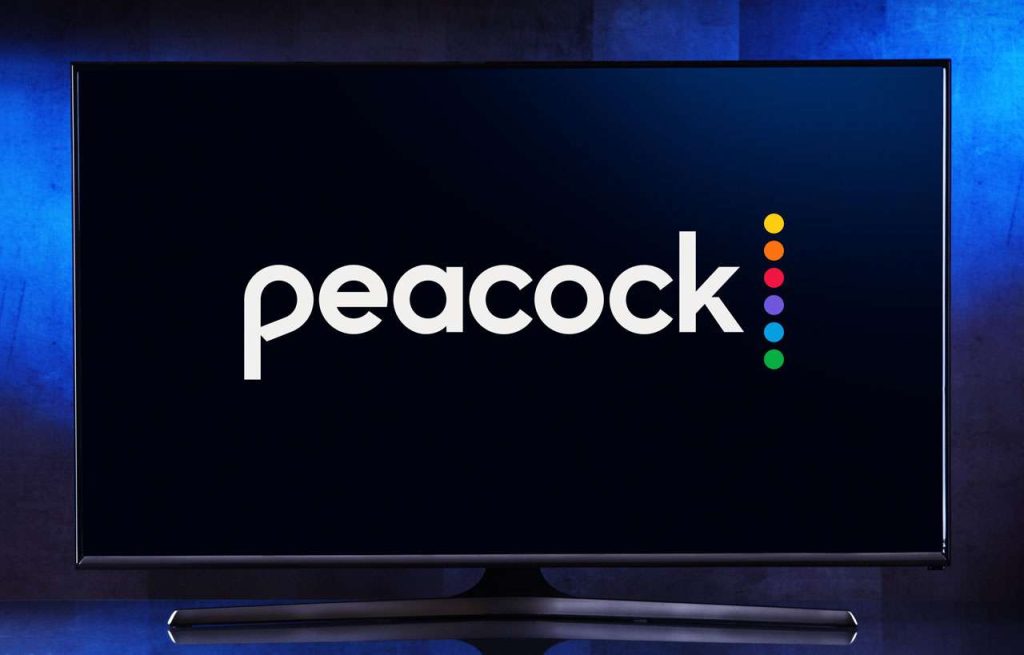 Peacock
Are you a fan of The Office?
If you answered "No", go ahead and skip to the next section.
If you answered "Yes", you need Peacock. NBC's offering for the streaming economy is the only place where you can stream The Office (the popular 2000's sitcom is available for purchase on Amazon, but that will set you back $20 for each season). Their bet was so big on Dunder Mifflin that the three different tiers are all dependent on what episodes of The Office you want access to. If you're satisfied with the first two seasons of Michael Scott's antics, you can stick with the free plan. If you want every episode, plus deleted scenes, you'll need Peacock Premium. And if you want every episode, plus deleted scenes, without commercials? You guessed it: Peacock Premium Plus.
Content: 2 / 5
Price: 2 / 5 ($5.99 ($11.99 No Ads) per month)
Total: 4 / 10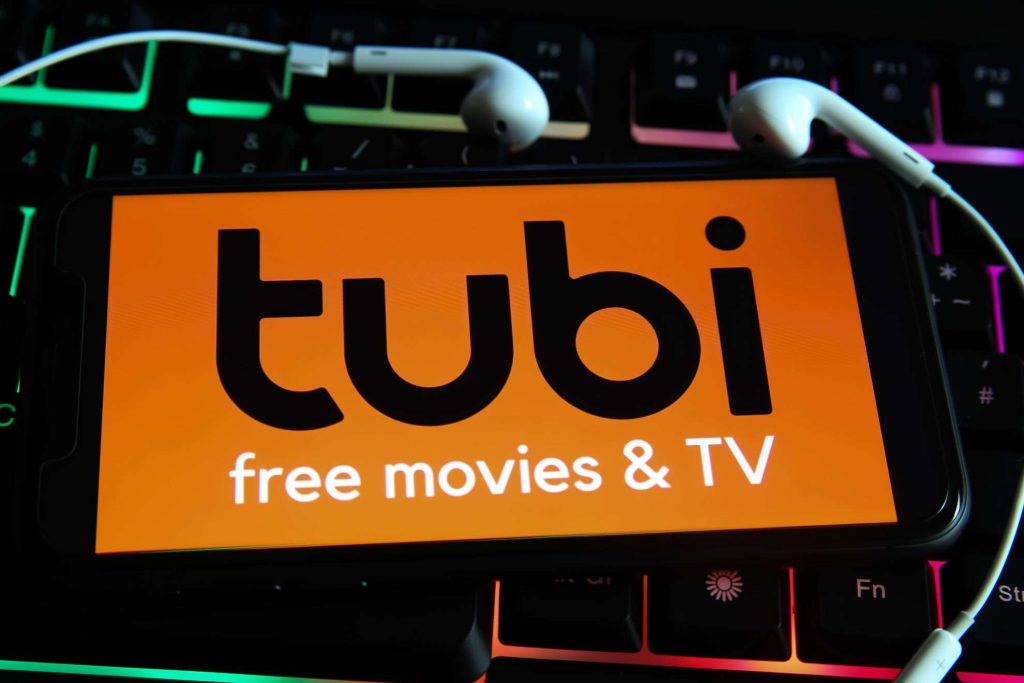 Tubi
Here's everything good about Tubi: it's free.
Honestly, though, you couldn't pay us to watch the dreck they throw up on the ad-supported streamer.
Content: 0 / 5
Price: 5 / 5 (FREE)
Total: 5 / 10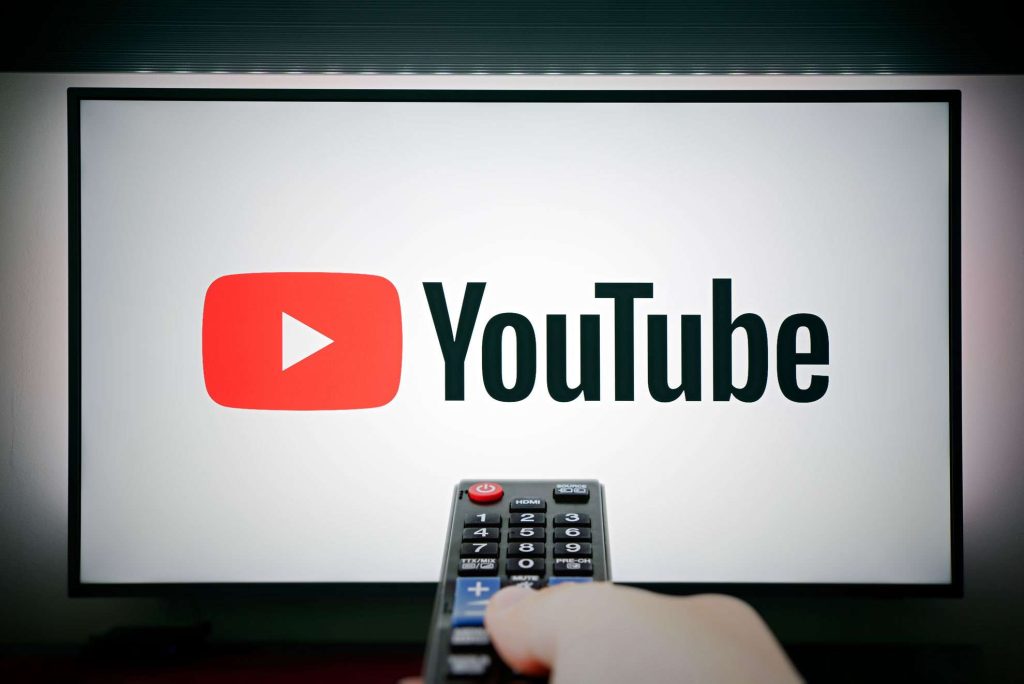 YouTube TV
Similar to Hulu, true cord-cutters will want to sign up for YouTube TV. While there are no original programs native to YouTube TV, it provides streaming access to over 100 television channels. Even better, your YouTube TV account comes with an unlimited DVR. No need to ever worry about clearing all those episodes of Cake Boss to save room for LOST—goodness, that joke was so 2008 it had a financial crisis.
Where the Google subsidiary differentiates itself from Hulu (and cable) can be found in three letters: NFL. In 2023, YouTube TV made a historic deal with the most popular sport in the United States as the sole provider of NFL Sunday Ticket—a package where fans can watch every single NFL game, regardless of market, and catch every touchdown, every Sunday, commercial free on NFL Red Zone. However, if football isn't your game, you can skip this one.
Content: 3 / 5
Price: 3 / 5 ($72.99 ($87.25 with NFL Sunday Ticket) per month)
Total: 6 / 10
Wire 3 Lightning Fast Internet
Now that you know exactly what streaming service to watch tonight, you need to make sure your internet connection can keep up.
Let us at Wire 3 provide you with the best speeds possible to stream in the highest quality. Wire 3 provides four internet speeds to fit your budget and your data usage. Check out our availability today!